Extra Dark Gianduja With Hazelnuts Chunky Bar 200 g
A dark Gianduja bar (200 g) with whole Piedmont hazelnuts. The use of whole, toasted Piedmont hazelnuts - selected and crafted by our chocolatiers - is what makes this chocolate bar so special. The crunchiness of hazelnuts gives a nice contrast in texture to the intensely creamy and soft dark gianduja base. This Gianduja bar pairs well with dry, white wines that balance out its buttery, creamy texture. The same recipe is available also in an 80 g Dark Gianduja Bar version.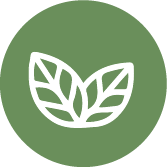 Vegan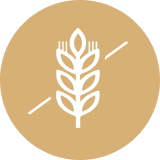 Gluten Free
£15.00
200g dark gianduja chocolate barwithwhole hazelnuts, exclusively from Piedmont. The dark variety of the traditional recipe based on gianduja milk chocolate, whose creaminess and tendency to immediately melt in your mouth is faithfully maintained.The bar is the ideal product for those who love the traditional association of dark chocolate and hazelnut paste, and of the play of contrasts of consistencies, rendered particularly interesting by the crunchiness of toasted hazelnuts. Piemonte Hazelnuts are in fact the protagonists of this product, both whole (more than 15% of the bar) and creamed (at least 33%) combined with 56% dark chocolate. Our recommendation is to cut it into thin slices and enjoy it paired with a dry wine, which mitigates the buttery notes.For those looking for a smaller size, the bar is also available in an 80g format.

FREE SHIPPING
for orders above 59£

FAST AND SAFE SHIPPING
dispatched in 2-5 working days in an isothermic container

'GIANDUJA' NUT CHOCOLATE (COCOA SOLIDS: 37% MIN.) WITH WHOLE HAZELNUTS. GLUTEN FREE INGREDIENTS: Piedmont HAZELNUT paste 25.7%, Piedmont HAZELNUT 23.0%, Cocoa mass, Sugar, Cocoa butter, Emulsifier: SOY lecithin, Natural vanilla flavor. MAY CONTAIN TRACES OF OTHER NUTS AND MILK.
Nutritional values
per
100
g