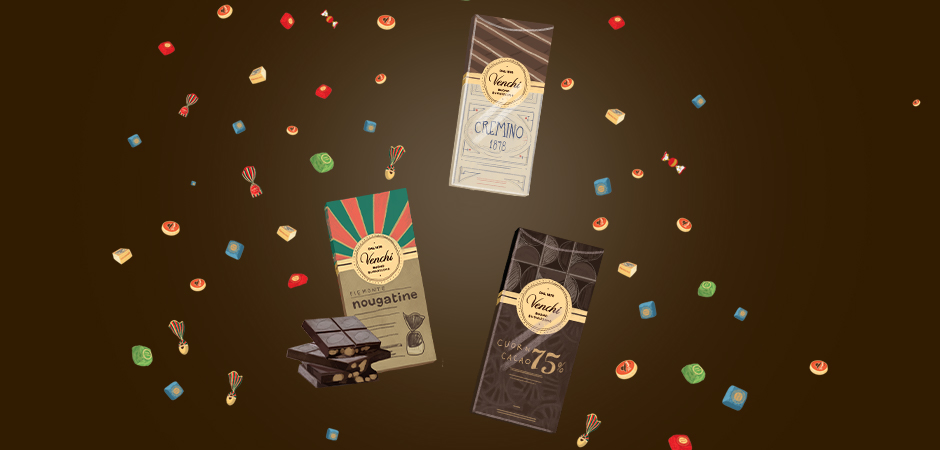 Kicking off the Christmas shopping season, Black Friday is a day dedicated to discounts where you can buy the first of your Christmas presents and go crazy for chocolate!
Black Friday celebrates everyone's desires, from the biggest to the smallest of chocolate lovers. Because chocolate amazes, lifts the spirit and warms the heart.
Chocolate and chocolate boxes are always a good gift idea and Black Friday is a unique occasion for making the most of discounts.
Plus, Venchi chocolate in any form, be it dark, milk, with hazelnuts, is sure to win over even the most discerning of palates with its distinctive flavour and qualities.
Make the most of this occasion to fulfil your sweet desires and treat yourself a little more!