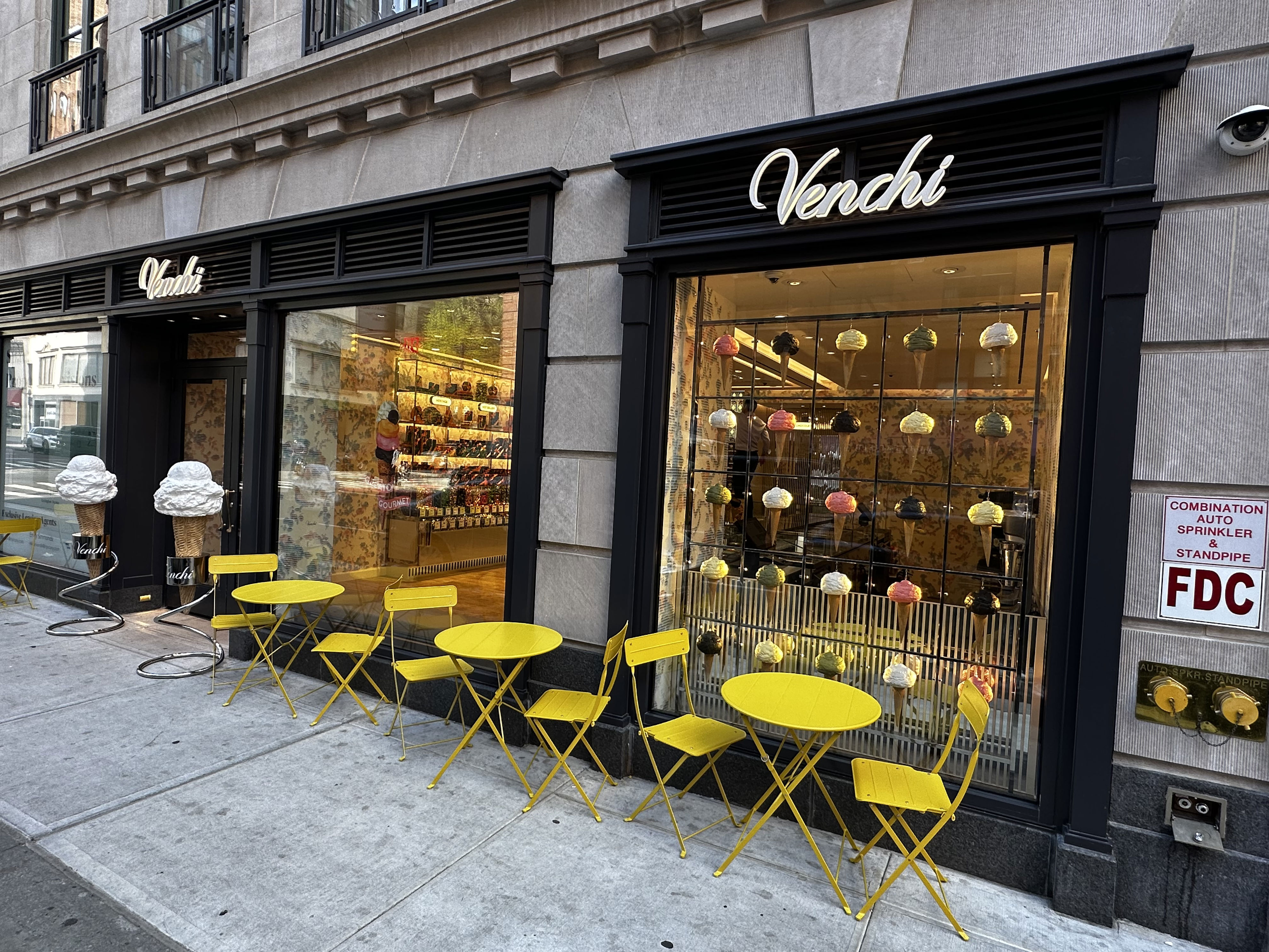 Venchi - Lexington Ave
1117 Lexington Avenue (between 77th & 78th)
New York, NY 10075
Store Hours
Monday - Sunday 11:00AM-11:30PM
Friday-Saturday 10:00AM-12:00AM
(Holiday hours vary.)
Venchi now has a ChocoGelateria on the Upper East Side! It's situated in the newly opened Robert A.M. Stern-designed condo building at 150 East 78th Street. The Venchi entrance is at
1117 Lexington Avenue between 77th and 78th streets.
Venchi is excited to become a part of this prominent Upper East Side community as we join the wonderful variety of luxury epicurean, fashion, home, design, and other retail brands.
Venchi celebrates the Italian Art of Living. We bring Italian style and elegance to life through chocolate, gelato, coffee, hot chocolate, and crepes — a pleasure to be enjoyed daily and an experience which involves all of the senses. Venchi creations are crafted with Italian mastery and incorporate 100% natural ingredients for wellbeing (no palm oil, low sugar, gluten-free, and mostly vegan).
We look forward to welcoming you and sharing our delicious chocolate, Gelato, and more not just for special occasions, but every day!
With more than 140 years of history, we are bringing the Italian lifestyle to the world! With more than 350 chocolate recipes and 90 gelato flavors, we now operate 150+ boutiques in more than 70 countries!
Our chocolate recipes are made with carefully selected and natural ingredients such as Piedmont Hazelnuts, Green Pistachio from Bronte, and Sicilian Almonds. Our gelato is freshly made everyday and we now have vegan options as well!
Visit us and enjoy chocolate & gelato at this location!
Contact
Ny.Lexington@venchi.com