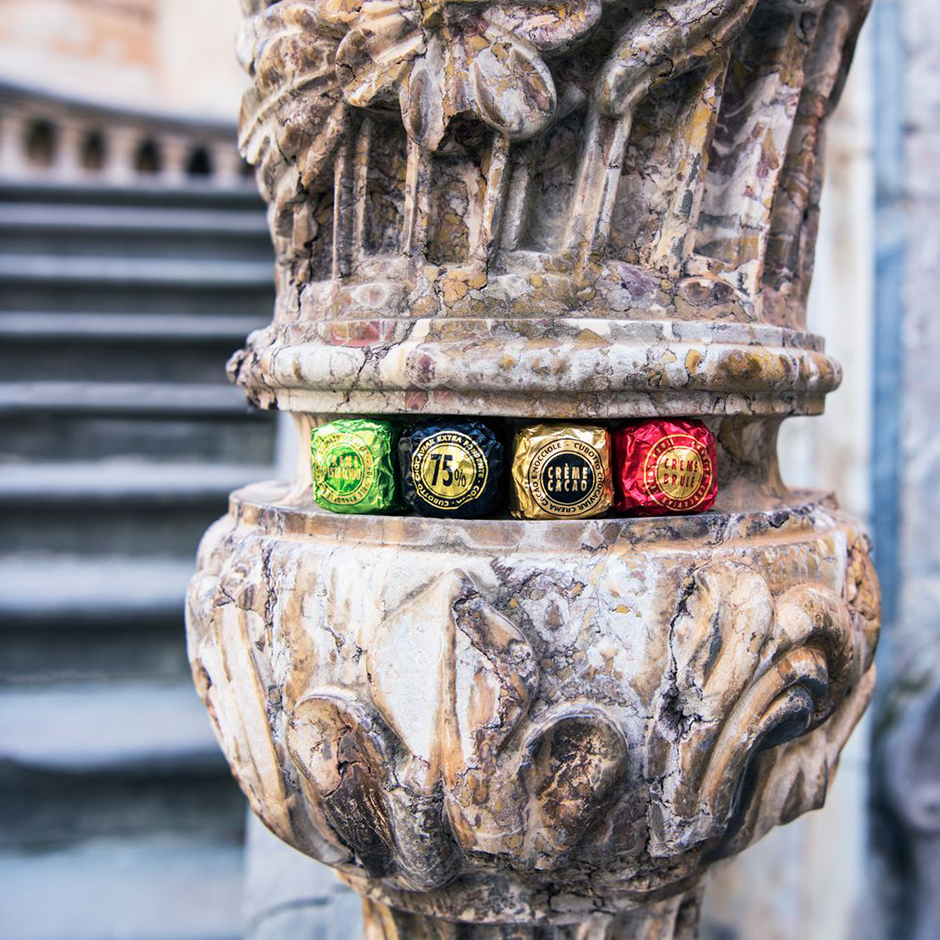 Our Story
140 YEARS OF EXPERTISE IN CHOCOLATE MAKING
We began a long time ago, in 1878 in fact, with Silviano Venchi, a 20-year-old from Turin who loved chocolate so much he spent all his savings on two bronze cauldrons and began to experiment, first in his apartment, then in a small place on Via degli Artisti in Borgo Vanchiglia, Turin.
These experiments were so successful that after some years came Nougatine, a chocolate with chopped, caramelized Piedmont Hazelnuts then coated in extra-dark chocolate and Venchi Spa, "the most elegant chocolate shop in Piedmont" awarded among other things as "Purveyor to the Royal Household".
Today, there is no longer the royal coat of arms on the packaging, but the passion, meticulous care and courage to experiment remain. And so it was that all of our imaginatively named chocolates were created: our Chocoviar, Truffles, Gianduiotti, Cremini, Bars, Suprema spread, Gelato, and Gourmet eggs.
All delicious, healthy, natural, made with the best ingredients and the best intentions: to look on the bright side of life.
With more than 140 years of history, today we earned international recognition: with more than 350 chocolate recipes and 90 gelato flavors, we're found in more than 70 countries in key cities like London, Hong Kong, Dubai and New York with the biggest chocolate waterfall of all time. On this journey towards international expansion, in 2019 we landed in Berlin, Shanghai and Tokyo in the name of beauty, joy and conviviality, turning "Made in Italy" into "Experienced like in Italy" and exceeding 135 shops worldwide! ​