Venchi x Bannecker
Discover a world of festive delights with our 2023 holiday collection, beautifully designed by artist Andrew Bannecker, who has put his own stylish spin on classic Christmas symbols, transforming traditional decorations into joyful, playful patterns, creating a modern, fun, colorful and detail-rich limited-edition range to discover!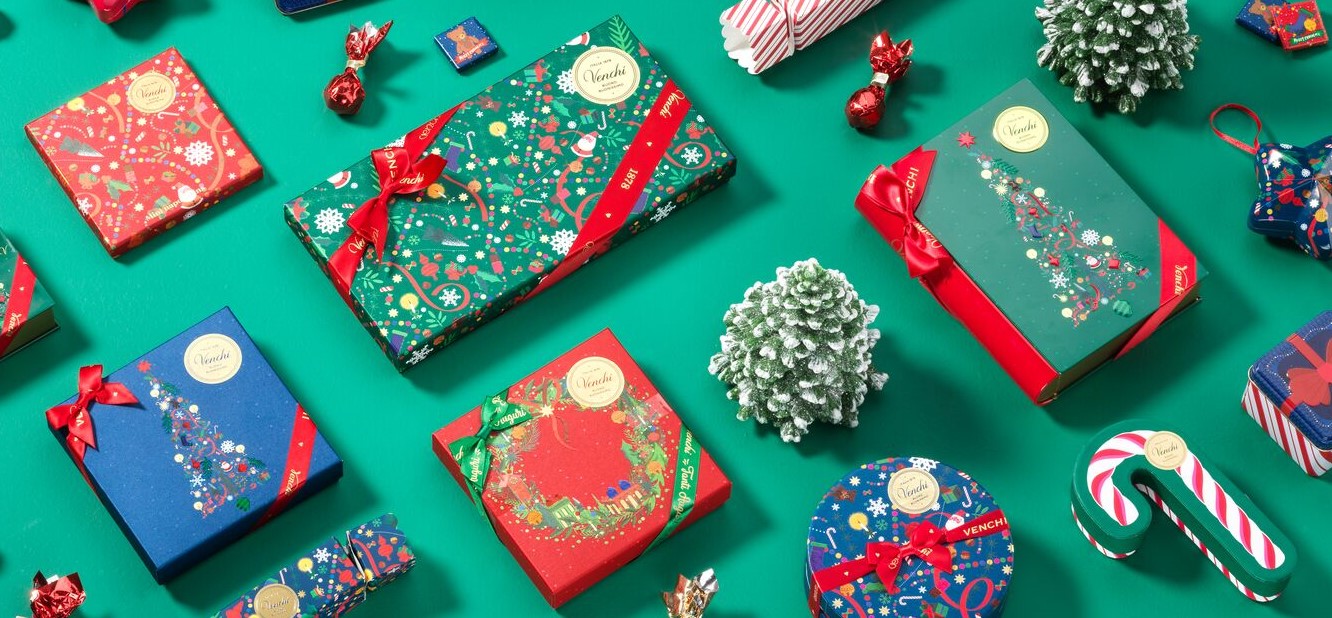 CHRISTMAS COLLECTION
From charming stocking stuffers to grand, elegant gifts, there's something for everyone to unwrap and enjoy this holiday season.
ADVENT CALENDARS
Make the countdown to Christmas magical and delicious with our iconic Advent calendars, available in 2 varieties: Classic or Prestige.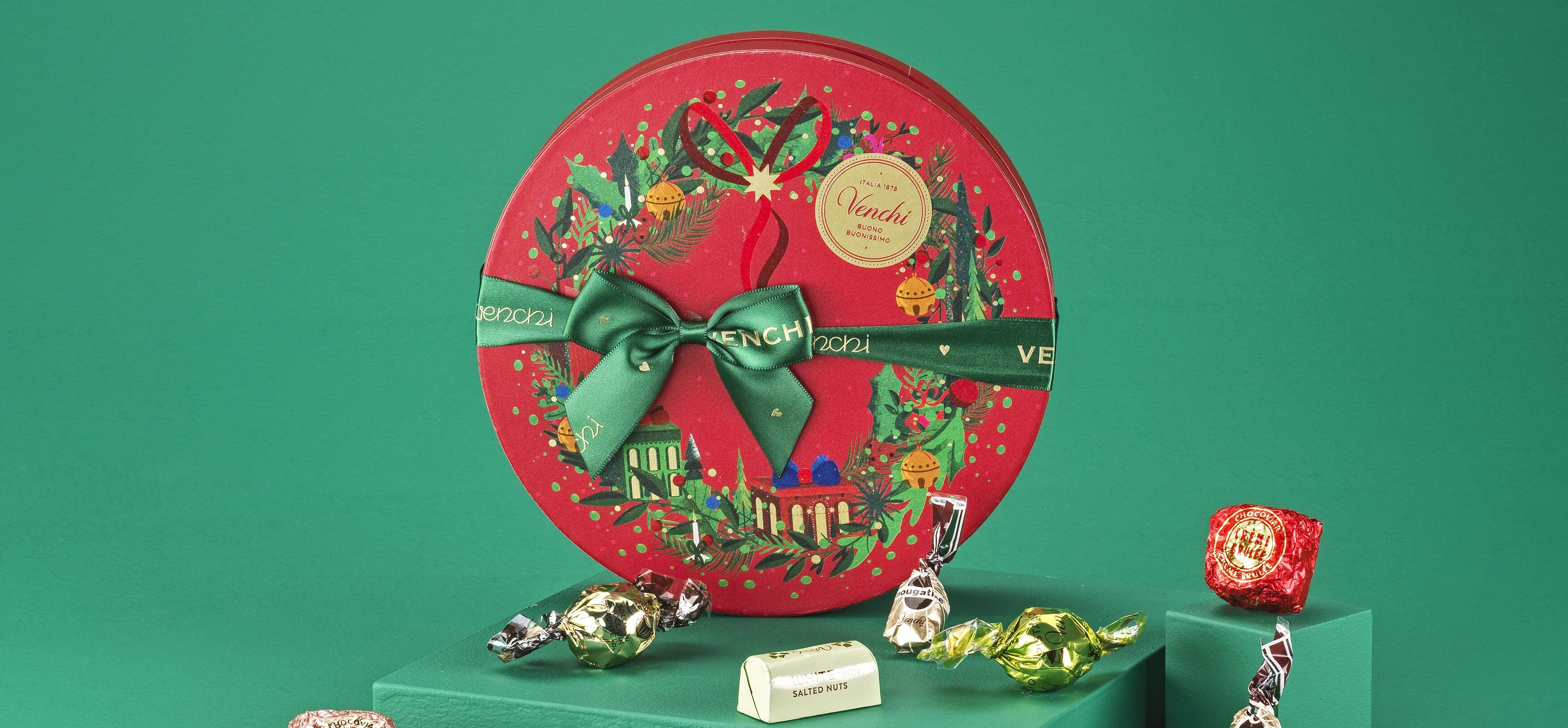 PRESTIGE HOLIDAY HAMPERS
What better gift than one full of chocolates? Each box is adorned with festive prints designed by artist Andrew Bannecker, and contains an Iconic selection of premium chocolate.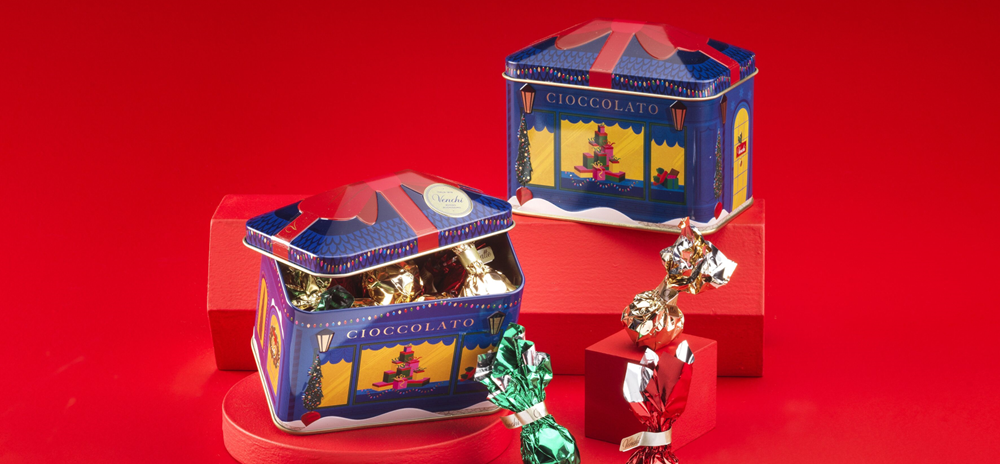 CHOCOLATE SHOP GIFT TIN
Ribbons and lights adorn the buildings, while sweet wonders hide within: cozy up this season with our festive chocolate shop gift tin.