CHOCOVIAR WHOYOUARE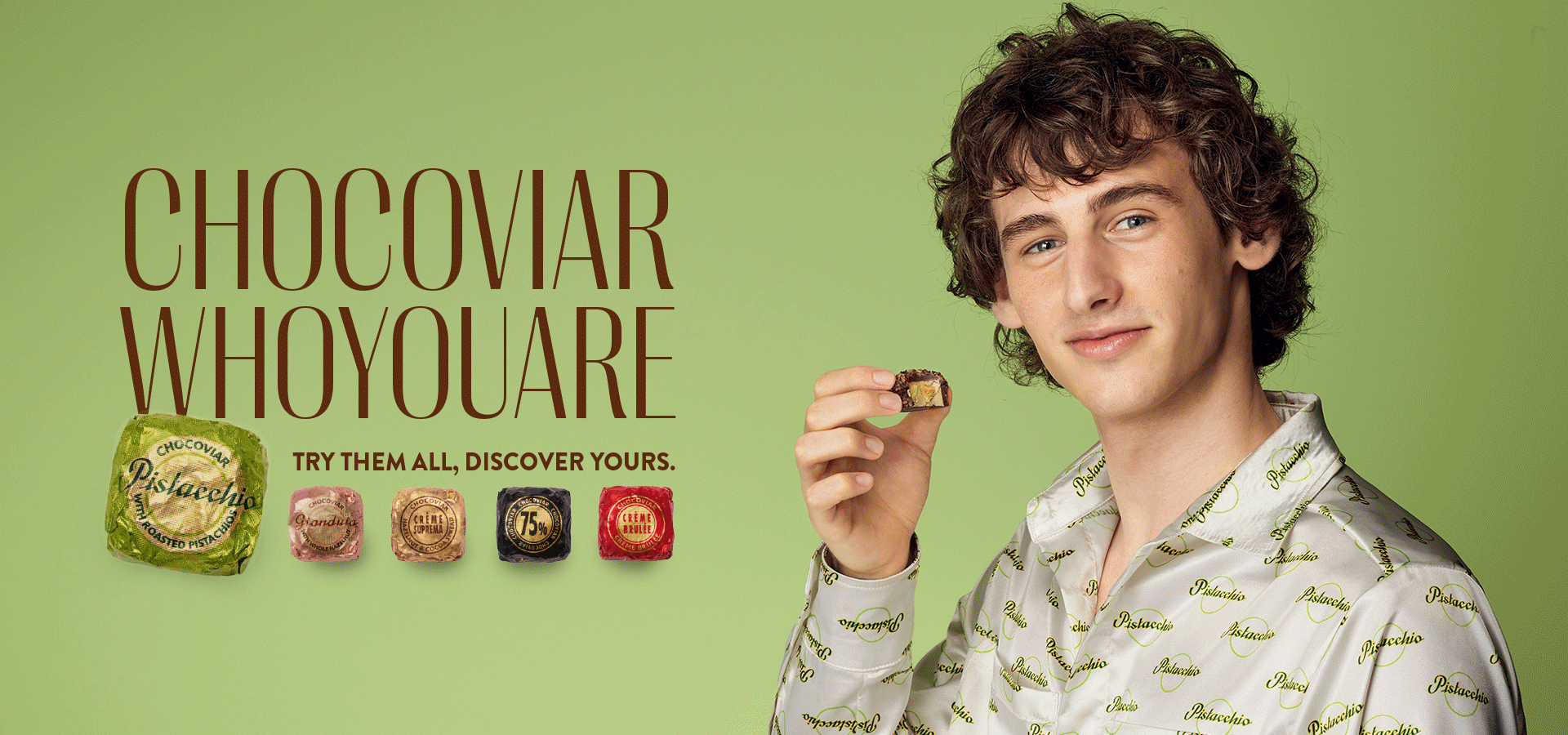 CHOCOVIAR WHOYOUARE
Even the smallest choice you make tells something about your personality.
Venchi chocolate is meant to be chosen and doing so is a way to express a little about yourself.
Tell us #Whoyouare with our Chocoviar, a unique chocolate made of many different
layers, with varying textures and delicious fillings.
Five different flavors to match as many colorful personalities.
What are you waiting for? Try them all, discover yours!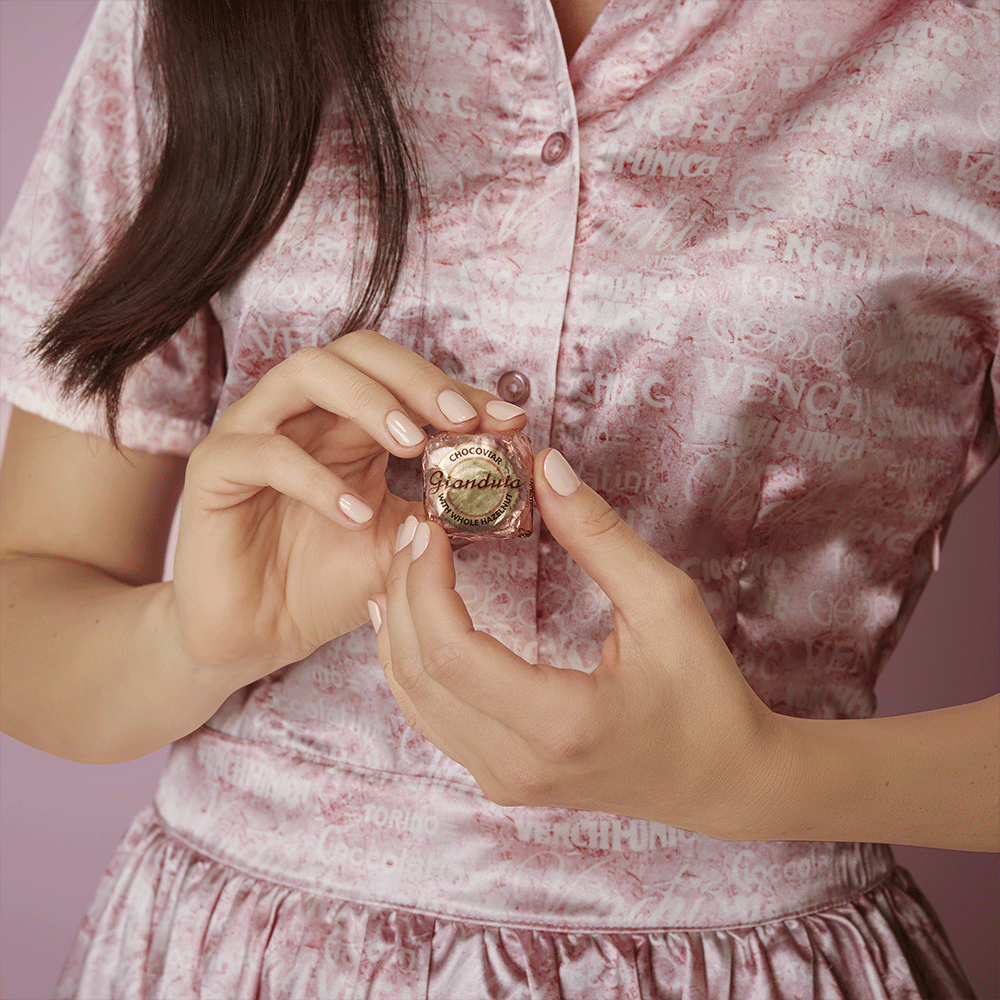 Gianduia
Goodness lies in the core of things, as in the heart of Chocoviar Gianduia. If you are a dreamer with a chic twist and you love simplicity, biting our Gianduia Chocoviar will be the same as reading a book written just for you.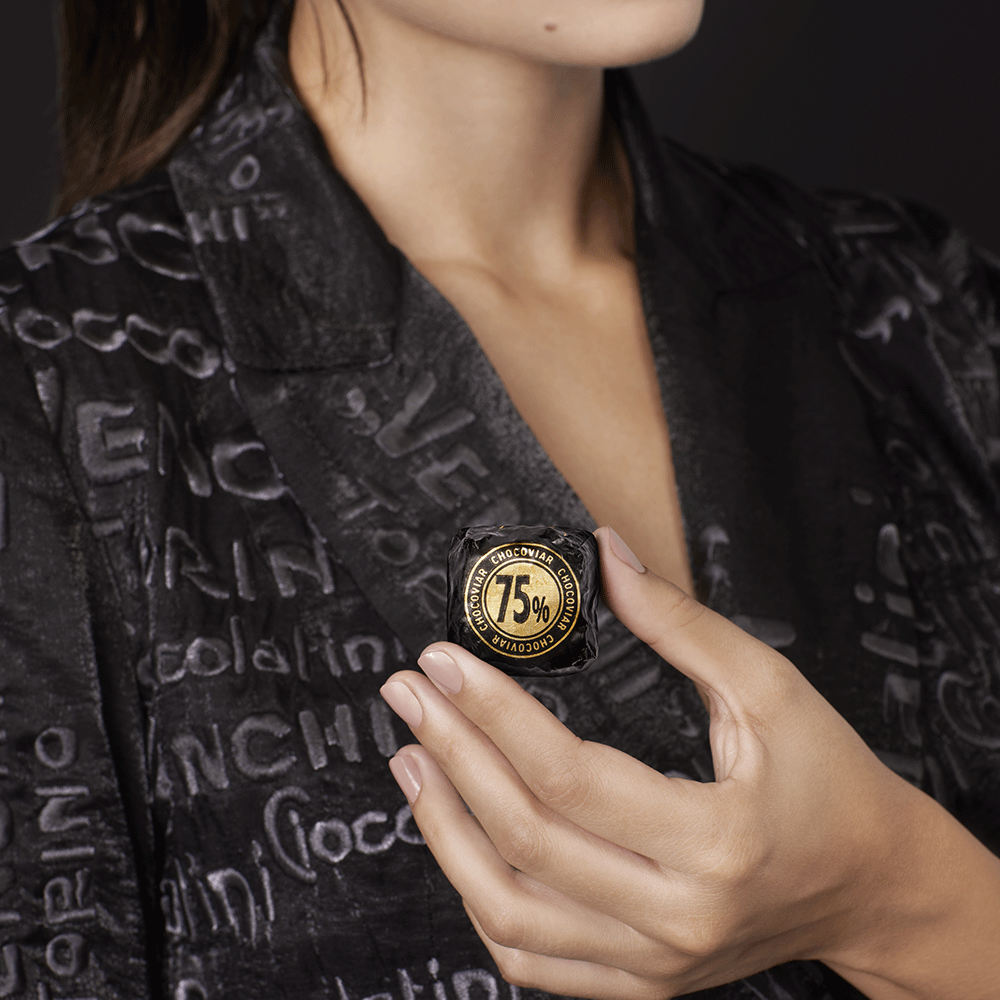 Dark 75%
Intense, bold, straight to the point. Chocoviar 75% is just what you expect.
It is for you if you are strong and sophisticated by nature and you love the intensity of high cocoa percentages.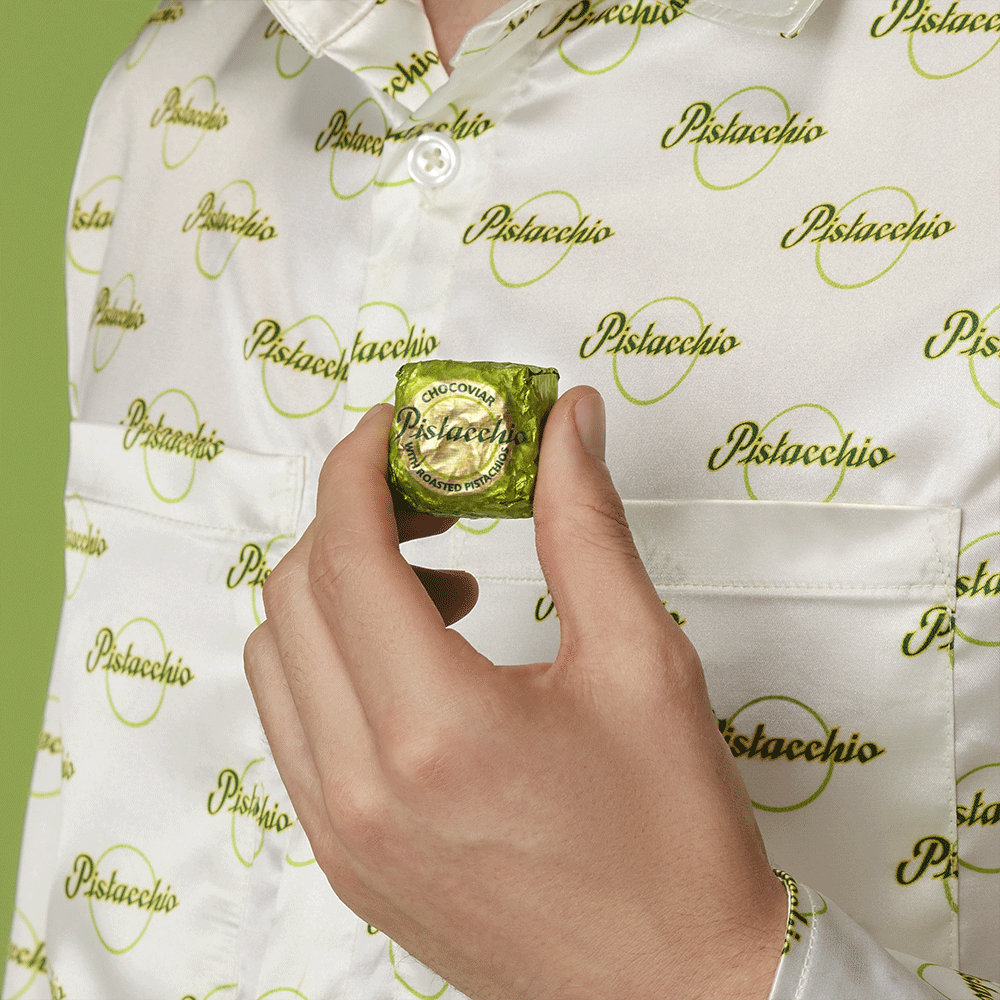 Pistachio
Chocoviar Pistachio is by definition something beyond description: an interplay of contrast and textures. If who you are is a constant surprise, extravagant and original, Chocoviar Pistachio is for you!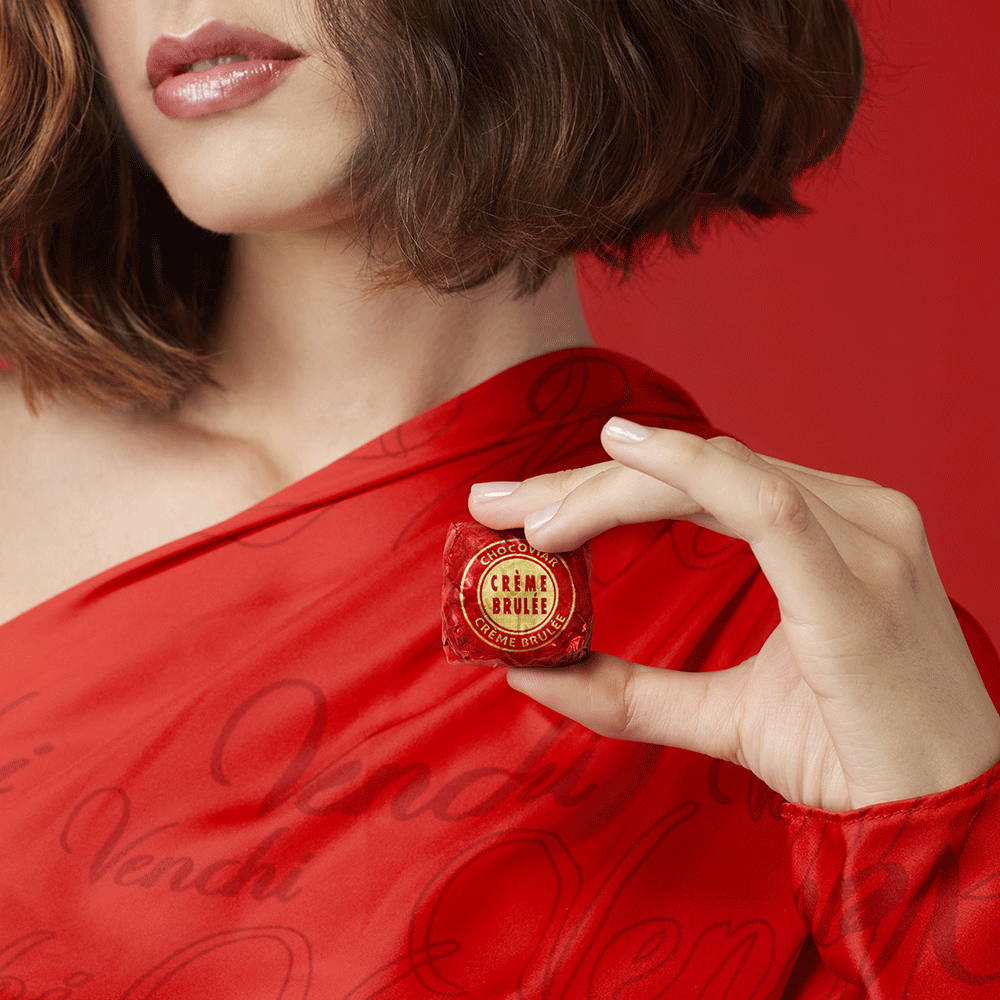 CRÈME BRULÉE
Beyond the surface, Chocoviar Crème Brulee hides an explosion of creamy caramel that carries you right away, perfect if you are instinctive, passionate and love the pleasures of life.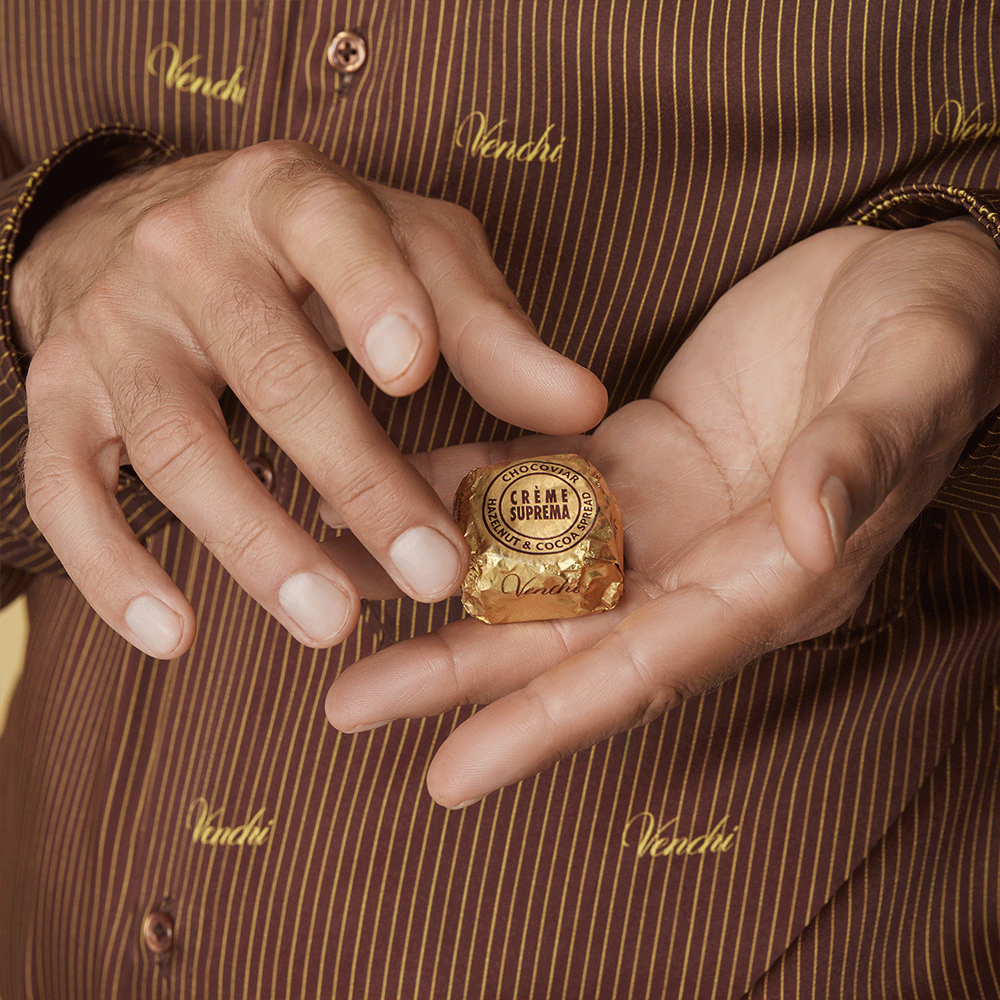 CRÈME SUPREMA
Chocoviar Crème Suprema is firm and soft at the same time. It captures you in a glance and melts you in a bite. It is your taste, if you are determined on the outside but tender at heart.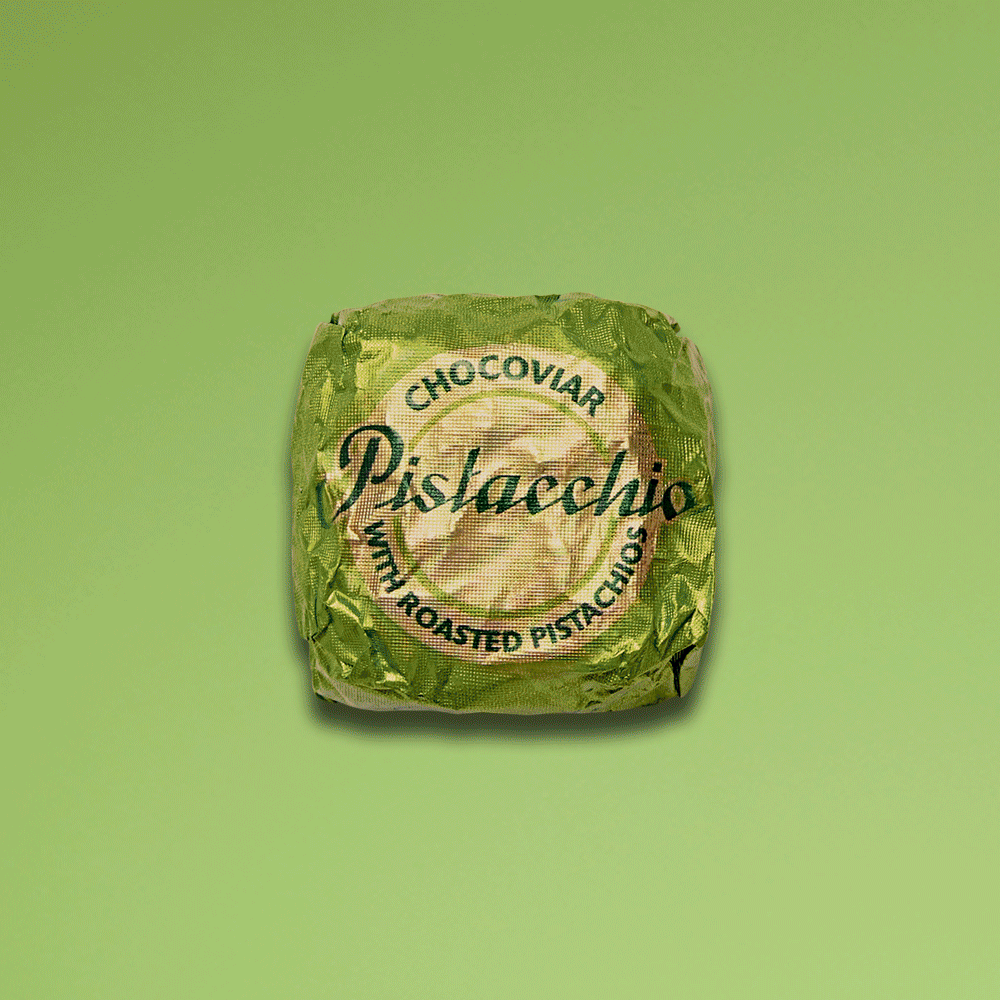 #WHOYOUARE
There is no taste like your own, which is why Chocoviar comes in five different flavors, from the most classic to the most extravagant. Try them all and share your Chocoviar #Whoyouare with @venchiusa