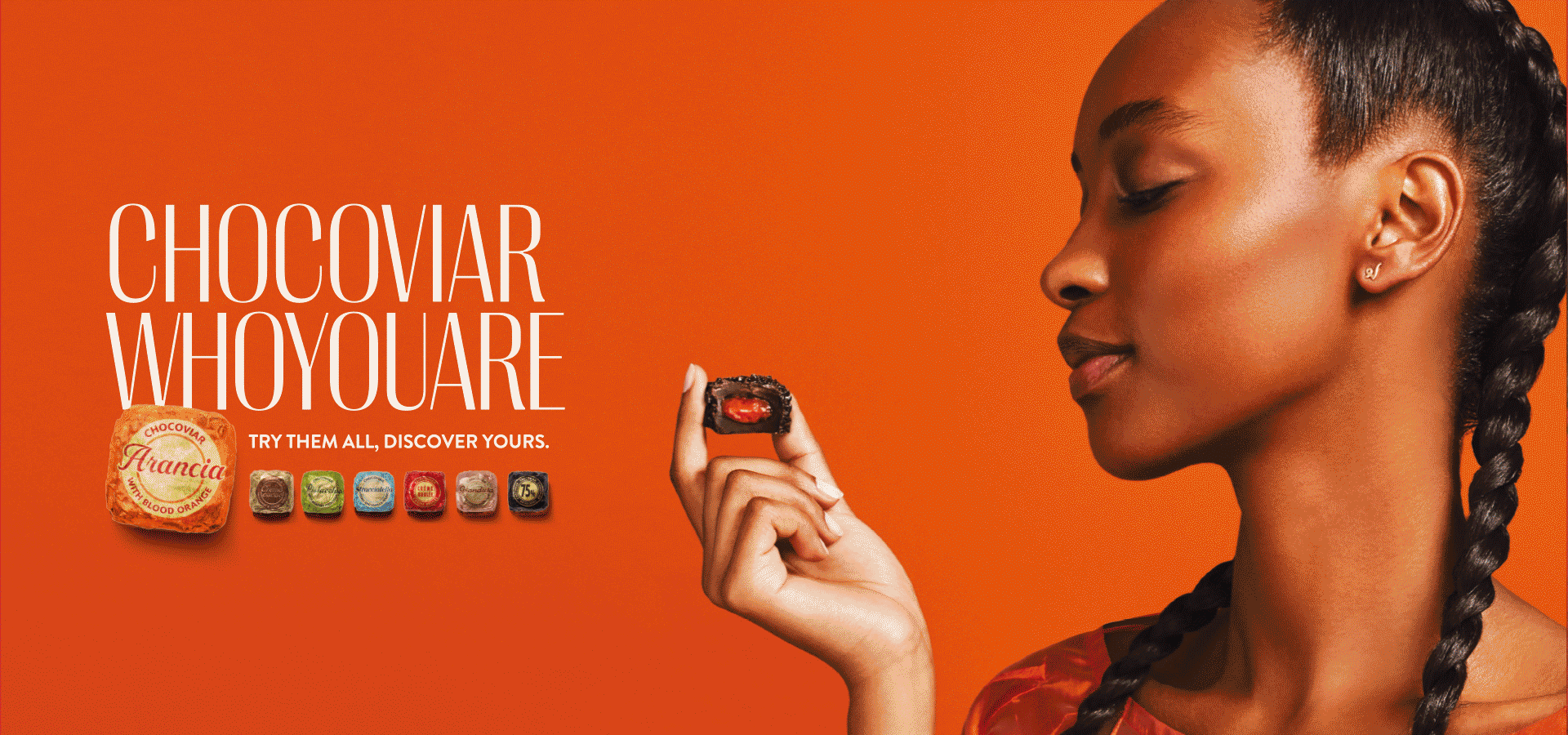 Even the smallest choice you make tells something about your personality.
Venchi chocolate is meant to be chosen and doing so is a way to express a little about yourself.
Tell us #Whoyouare with our Chocoviar, a unique chocolate made of many different layers, with varying textures and delicious fillings.
Seven different flavours to match as many colourful personalities. What are you waiting for?
Try them all, discover yours!