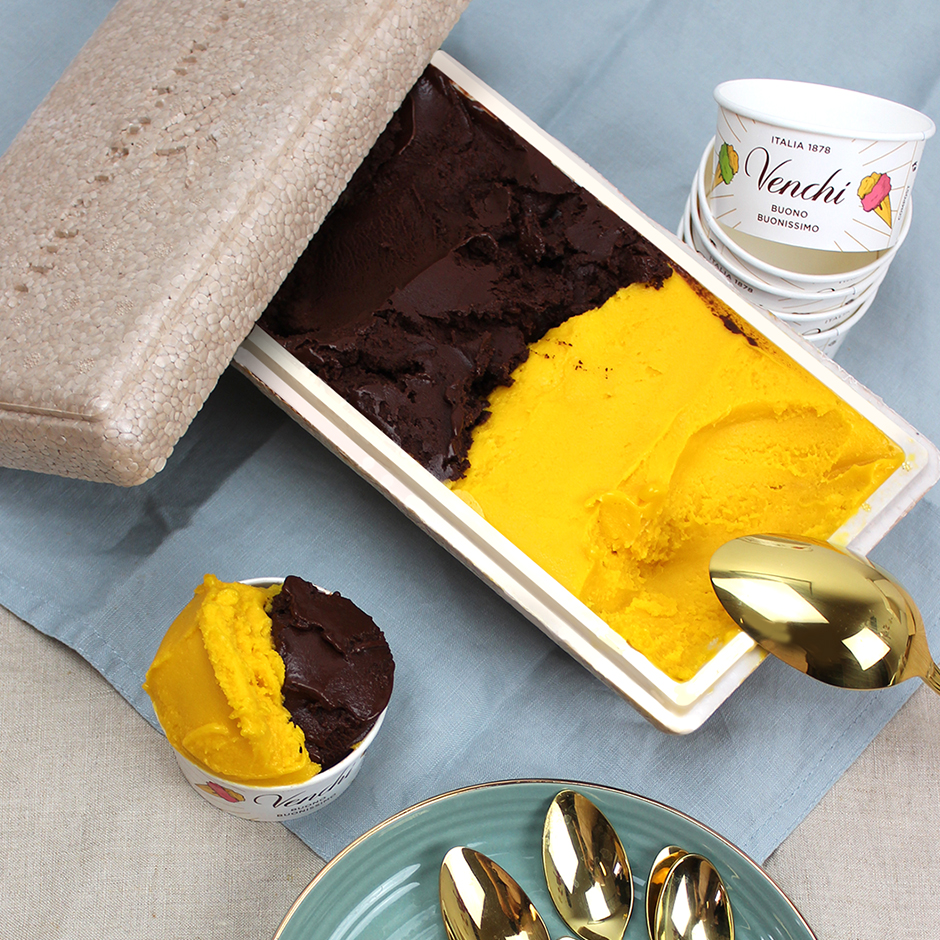 Venchi Ice-cream
Our gelato is made fresh every day in our boutiques, only using natural, select ingredients, including fresh milk, fruit, Piedmont Hazelnut, Green Pistachio from Bronte, Sorrento lemons, Sicilian Almonds, and, of course, our chocolate!
The rich, Italian flavor of our gelato follows centuries-old traditions, celebrating the genuine, artisan quality of one of Italy's most world-renowned foods, which continues to bring people together.
Each month, we offer a brand-new recipe so customers can experience different tastes and try inventive, surprising flavors.
You can order fresh gelato for pickup or delivery every day from 11am to 10:30pm via GrubHub, Seamless, Postmates, UberEats and Caviar or visit one of our boutiques in NYC.